Bryce Suma Fence Post Drivers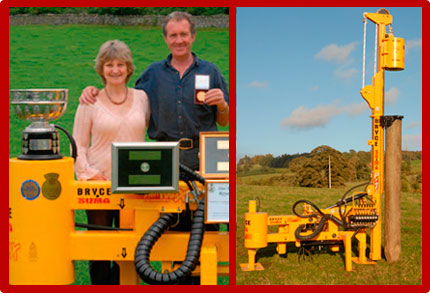 Bryce Suma Fence Post Drivers are ideally suited for any of the following:
• Farm Fencing
• Deer Fencing
• Stud Fencing
• Sheep & Cattle Pens
• Equestrian Construction
• Motorway Crash Barrier
• Civil Engineering Works
• Post & Rail - all types
• Pile Driving
• Ground Anchors
Try before you buy. You are most welcome to visit our manufacturing base near Kelso and try out these award winning fence post drivers. Put them through their paces on our land.




Bryce wins another gold!!!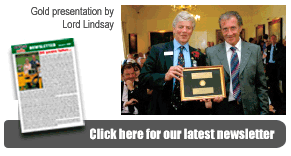 Bryce Strikes Gold AGAIN
The Bryce Suma initially won a silver medal and since then has gone on to win more than 3 major gold awards, a Lamma award in 2008, a further silver award in 2009 and another Lamma in 2012. In 2014 we were awarded GOLD at the Royal Highland Show. Now in 2016 we have been awarded another Lamma. These awards are presented for outstanding innovation, technical achievement and potential to serve the industry and are made after being assessed for the machine's performance under a wide range of working conditions, the length and breadth of Great Britain. Gold awards are only given at the judge's discretion where a product is considered to be worthy of exceptional commendation.